Louis XIII, king of France 1610-1643.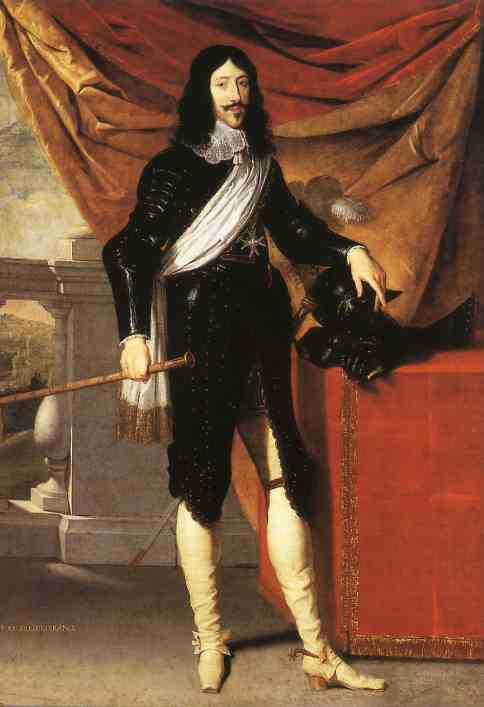 born 1601, son of Henri IV, King of France, and Marie de' Medici.
succeeded to the throne 1610
declared of age 1614
married 1615, Anne of Austria
died 1643.
To find news stories that mention Louis XIII, click on "What links here" in the My Tools menu at the bottom of the page.